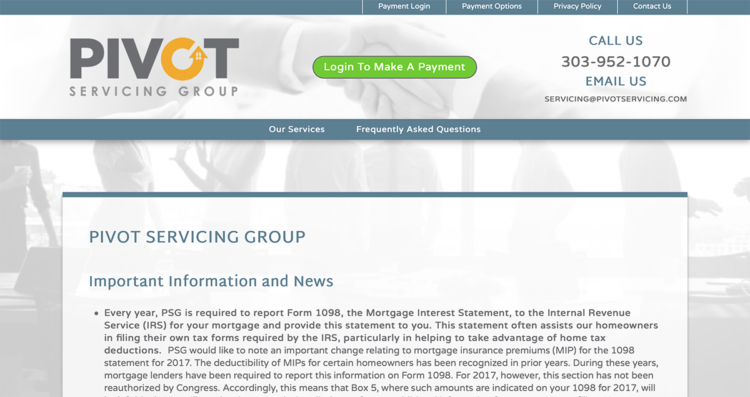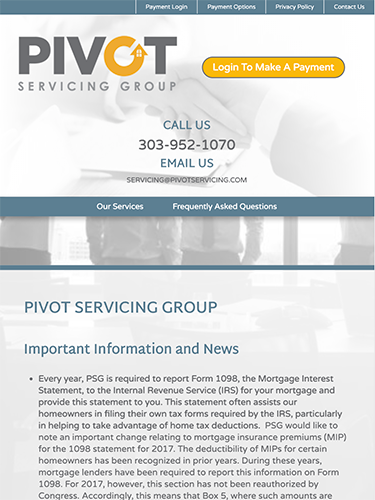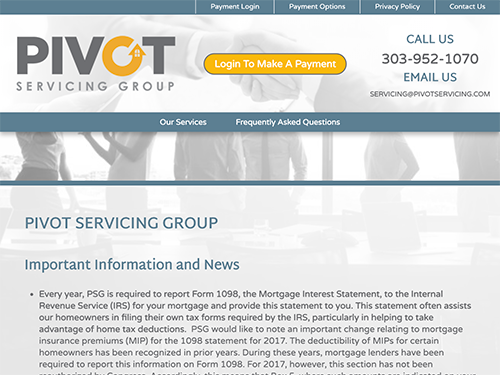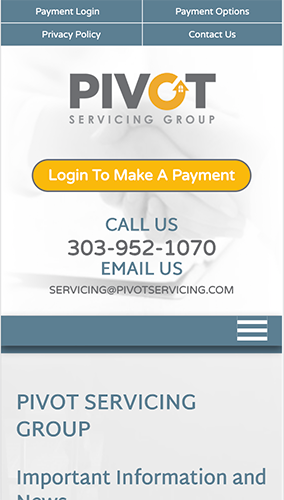 Originally Launched In April 2019
WordPress Custom Theme Microsite
Pivot Servicing Group is a sister company to Pivot Lending Group, a client we have created many websites for. Both companies provide services in the mortgage industry, with Pivot Servicing being the mortgage payment processing side of their business.
This was a quick project for us to take on. Firstly because it is a simple informational site with just a few pages and a link to their payments system. Secondly, we just needed to take the existing theme we built for PLG and install it for PSG and change to use other colors found in their branding style guide.
We have created many additional microsites using the versatile Pivot theme we created. We even use this Crack-Ajax custom theme in a WordPress multisite system to create branded microsites for Pivot's partners.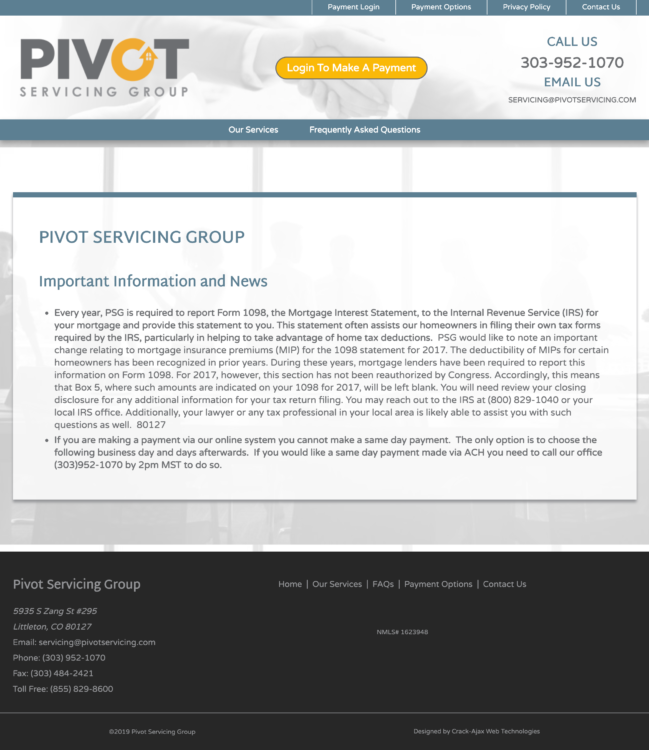 Start Your Project Today
Technologies Used