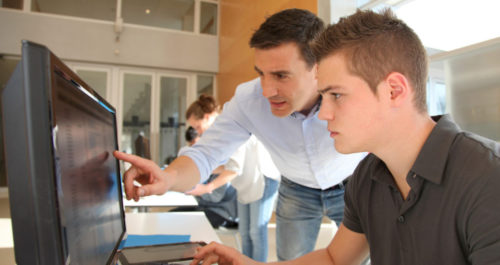 At Crack-Ajax we subscribe to the philosophy that a website owners and their staff should be enabled to manage their content. After all, who is more qualified to oversee the subject matter on any given website than the owner or agents of the company itself? We will empower you with the skills you need to manage your website with our WordPress and SEO classes and training.
We offer several options to help WordPress owners learn how to manage their content. Whether traditional course offerings, on-site group training sessions or one-on-one, in-person, or screen share meetings, we have educational solutions to meet your needs. If you are willing to learn how to manage your WordPress site, Crack-Ajax will provide you with the necessary skills.
We also feel very strongly that Search Engine Optimization (SEO) is one of the most important skill sets to possess in the internet age. The old adage, "if you build it, they will come," no longer applies on the web where nearly 2 billion websites exist. In order to compete you need eyeballs, and SEO will help you get those eyeballs. Crack-Ajax includes SEO tips in all of our training options. In addition, we offer a singularly focused class providing a broad overview of SEO factors.
Private Instruction
We offer private instruction whether one-on-one, on-site at your place, or in our classroom to get you or your team up to speed on your WordPress website.
Classes & Courses
Get started on your WordPress journey with our introductory courses on WordPress content management, SEO and even HTML/CSS depending on where you want to go.
On-Site and One-on-One WordPress and SEO Training
Every WordPress website is unique, there are no two alike. Because of their flexibility, WordPress sites vary greatly and present challenges in learning where to access and how to manage the content. The basic WordPress introduction classes do not always sufficiently address your problems. But, Crack-Ajax offers multiple solutions to teach you exactly what you need to know to manage your WordPress website. You can book time with us to learn more on any number of topics including, but not limited to:
Any SEO topic to help improve traffic to your website
HTML or CSS questions to improve your website
Any WordPress plugin setup or configuration inquiry
How to use WordPress from content to configuration
WordPress dependencies from hosting to digital marketing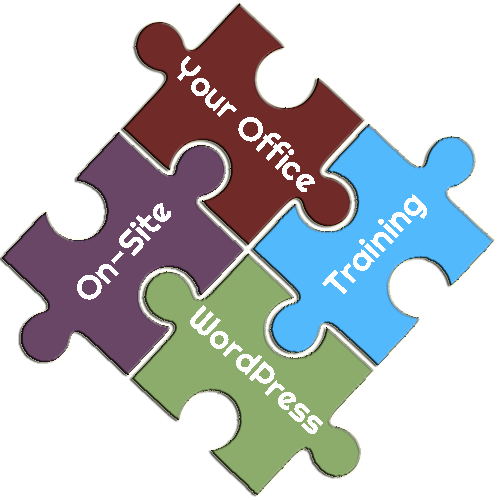 On-Site Training at Your Office
We will come to your office and train your team how to properly access and manage your WordPress content. Each participant receives their own WordPress site for training purposes so your live site is not compromised. The sandbox instance is an exact replica of your website so they will learn the specifics of your unique configuration. All you need is a quiet room with a projection device or television screen with internet access to display the step-by-step instructions in the WordPress dashboard.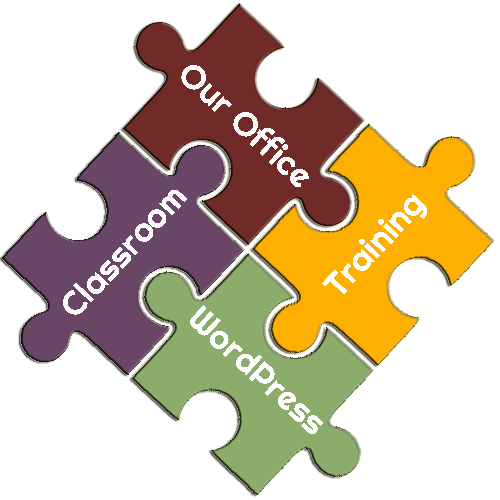 Training In our Classroom
If you do not have the office space or a projection device, you can schedule time at our office and training center. We can accommodate up to nine people in our classroom. You have the option of booking three or six hour blocks of time. Each participant will have a sandbox replica of your site with which to learn on. Students have the option to bring their own laptops or use our classroom desktops.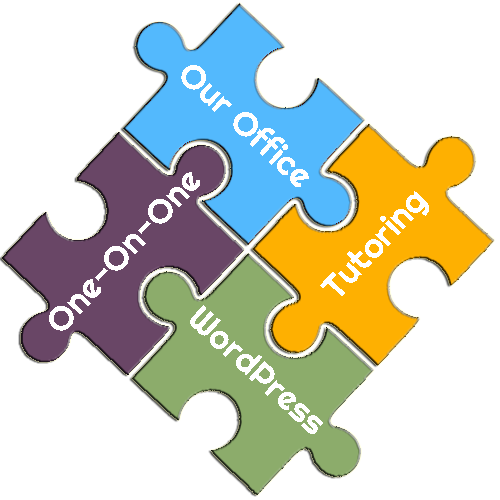 One-On-one Tutoring
Another popular option we provide is one-on-one tutoring on any WordPress or SEO topic you would like to learn. Perhaps you need to learn how to use that plugin you just installed, but are proficient with managing the bulk of content on your site. No problem! Simply contact us to book some time and and we will help you master the new plugin. There is no topic too big or too small. If you need to learn anything related to your WordPress site, Crack-Ajax will walk you through it.
Traditional Classes on WordPress, SEO and HTML/CSS
Crack-Ajax provides classes through Colorado Free University (CFU) is Denver, CO. The class schedules are generally posted months in advance so you can plan for the date that works best for you. All Crack-Ajax classes are scheduled from 9:00 am to 4:00 pm, generally on weekdays, and are hosted at the CFU Lowry campus.
WordPress Content Management and SEO Training
Crack-Ajax contracts with Colorado Free University to teach two classes focusing on managing content and administering the website via the WordPress dashboard. SEO is discussed in both classes to help you create great content and attract more visitors to your site. In addition, we teach an SEO class that touches upon the major factors in optimizing your website for the search engines. It covers both on-the-page and off-the-page ranking factors. Together, our classes will enhance your ability to manage your WordPress website while helping you to increase visitor traffic.
Getting Started with WordPress: Content Mangement

Distinguish posts from pages
SEO for your titles & content
Structure blog with categories
Upload and manage media files
Create menus and use widgets

Get Started with WordPress

Moving Ahead with WordPress: Under the Hood

Review All Native WP Settings
Master User Management
Checkout WordPress Tools
Find, Vet and Install Plugins
WP File Structure Overview

Go Under the Hood

Improve Your Rank:
SEO Success Factors

Learn Key SEO Factors
Effective Keyword Research
Optimize Keywords in Content
On Page and Off Page SEO
SEO Penalties to Avoid

Optimize Your Content
Website Coding and Development Training
Crack-Ajax offers two website coding and development training courses taught by a pro using plain language and peppered with practical advice including tips on website marketing and search engine optimization (SEO). Learn how to create a complete website template from scratch in It All Starts with HTML5 /CSS3. Then take that same template and turn it into a WordPress theme that dynamically pulls the content from the database in WordPress For Developers: Custom Themes. Each class sends you home with code you can continue to build upon.
It All Starts With
HTML5 / CSS3

Proper HTML5 Tag Syntax
Structure & Content vs Style
Most Used CSS Properties
CSS Syntax and Selectors
Dynamic Layout with CSS

Create Your First Template

WordPress for Developers:
Custom Themes

Learn WP Template Hierarchy
Code Common WP Templates
Dynamically Display Content
Customize the WP Loop
Customize WP Code Snippets

Create A WordPress Theme
Crack-Ajax offers WordPress services for everything you need to build, manage and market your WordPress website. From design and development to hosting and maintenance we have you covered.