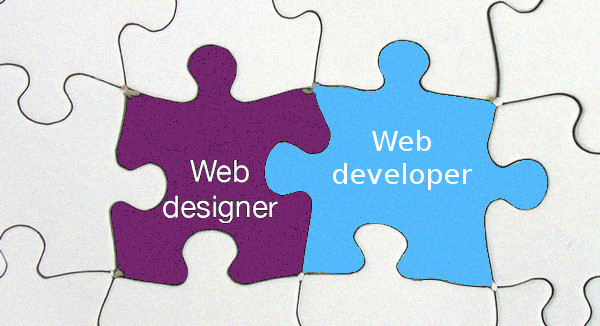 WordPress themes offer unlimited options for the design of your website. Your business depends on a website that sets you apart from your competitors and helps you grow. WordPress custom themes are perfect for individualizing your brand while meeting those business goals and objectives. Crack-Ajax offers WordPress custom theme development and design services tailored exactly to your specifications.
Whether you have an in-house design, would like to utilize our skilled design team, or simply need minor modifications to an existing WordPress theme, Crack-Ajax stands ready to create the website you desire.
WordPress Custom Theme Options for Every Budget
Theme Development
Our developers employ the latest coding trends to create your vision.
Theme Design
We offer a variety of design options to meet your needs and budget.
Child Themes
On a tight budget you can customize your site to meet your vision.
WordPress Custom Theme Development
Once you sign off on the design of your new WordPress custom theme, the project is moves to our development team who will get to work translating it to code. The developer assigned to construct your theme will begin with the ever important homepage. The homepage sets the stage for the entire website and contains site-wide templates from the main menu in the header to the copyright statement in the footer.
When your homepage is coded and ready for review, our developer will send a link to you for your initial feedback and direction. Going forward you can follow along in real time and work directly with our developer. Together, you will hone and polish the remaining templates of your custom theme until you are 100 percent satisfied with the final product.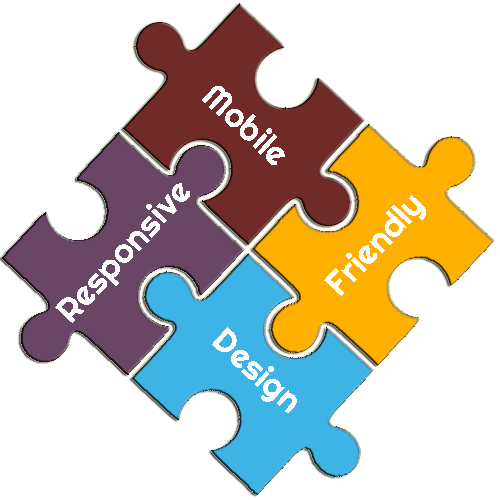 Theme Development: Responsive, Mobile-Friendly Design
Finally, once you are delighted with the newly coded theme, our team will finish up by styling it for all devices from mobile phones and tablets to laptops and desktops. They will ensure the theme looks great in all screen sizes at which time you are able to provide a final round of feedback or approve the site for launch.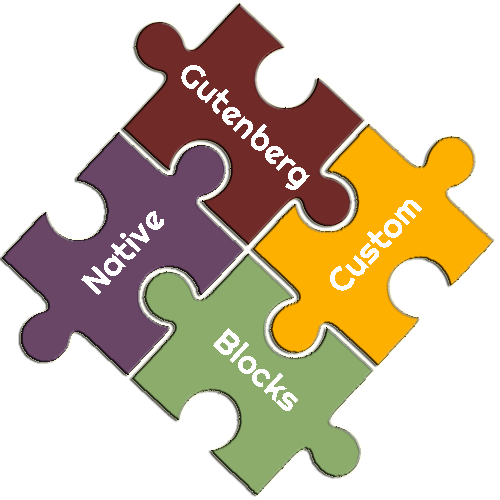 Theme Development: Native & Custom Gutenberg BlockS
The developer will focus on using native WordPress Gutenberg blocks to achieve your custom theme design when possible so it is easy for you and your staff to maintain. In cases where the native blocks are unable to satisfy the design requirements, custom blocks are made or custom styles applied to a native block to ensure the design's integrity. Custom blocks are available on all pages to maintain design consistency throughout the website.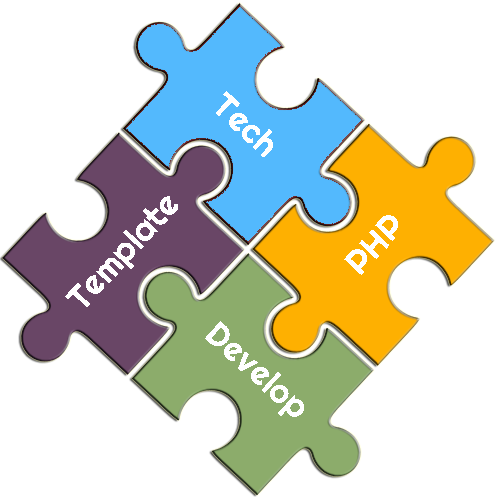 Theme Development: Only the Templates You Need
The WordPress template hierarchy is a bit technical, but don't worry. Crack-Ajax will only use the WordPress templates necessary to achieve the goals and objectives for your website. If you don't need a blog, we won't develop the blog templates. We'll add them later, though, if you decide to incorporate a blog in the future.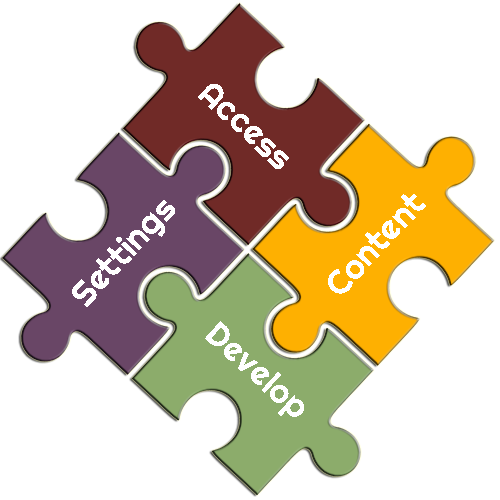 Theme Development: Access to Content & Settings
At Crack-Ajax, we believe that ALL content and settings should be client-accessible so you can update your site at your leisure. There is no need to call us to update your phone number when you can easily login and do it yourself. We make every effort to ensure you have access to everything in your website and you know how to use it, with WordPress & SEO training, to maximize performance.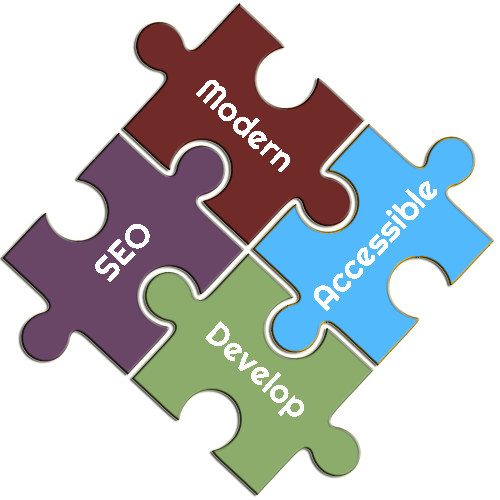 Theme Development: Technical, SEO optimized & Accessible
Crack-Ajax uses the latest in coding trends and website development best practices. Whether it's HTML, CSS, JavaScript or PHP, our developers are well versed in the latest coding trends and ready to build you a website that performs. Your WordPress custom theme will be technically sound, optimized for SEO and accessible based on WCAG 2.0 standards.
WordPress Custom Theme Design
The first step is to consult with you, the client, to determine the goals and objectives of the website. Crack-Ajax will meet with you to gather this information along with ideas on structure and content. Secondly, we'll formulate an action plan emphasizing design elements that are most important to you so your vision becomes reality.
Finally, with a roadmap in place, the designer or developer will begin to craft a first draft. You will then review the initial draft and provide us with your feedback and direction. This step will repeat with additional rounds as necessary until you approve the design to begin development.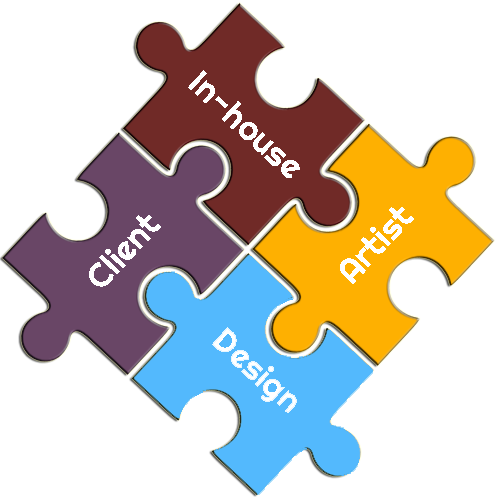 Theme Design: Client Graphic Artist
Dozens of our clients have in-house graphics departments. At Crack-Ajax, we work diligently with your graphics team and bring to life pixel-perfect outcomes. We accept designs in either Adobe's PSD or Sketch files, whichever system your artist is most comfortable with. We take your design and meticulously code each required template to create your unique, eye catching WordPress custom theme.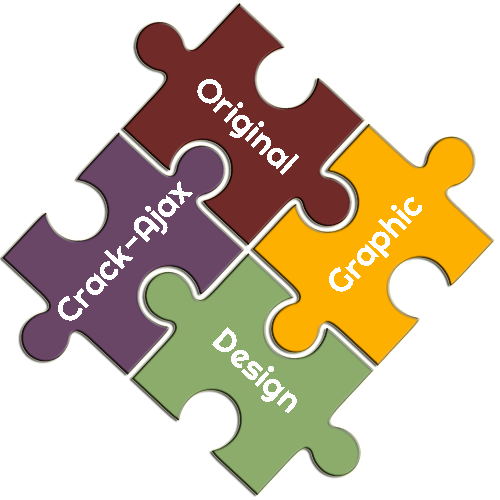 Theme Design: Crack-Ajax Graphic Artist Design
No graphic artist on staff? No problem! Crack-Ajax produces complete theme designs and codes them for you. Our experienced theme designers will take your concept and create a unique design that sets you apart from your competition. Our designers and developers work together closely to fashion and forge a theme that is not only beautiful, but adds tangible value to your business.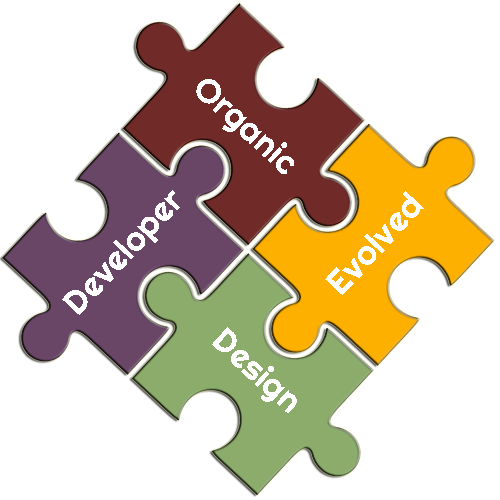 Theme Design: Organic Evolution
Perhaps your budget can't accommodate the expense of a designer, or functionality is more important than design. Let your design evolve organically during the development process guided by your industry experience and insights. Our developers have an ingrained sense of spatial relationships and complementary colors from their vast experience working with multiple designers. Their work has produced eye-pleasing, budget-friendly designs, while saving our clients' time and money on their website project.
WordPress Child Theme Customization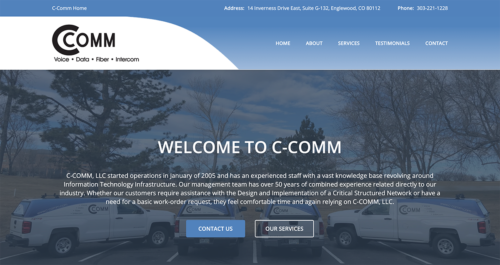 As much as we all want to have fully customized websites, sometimes the budget simply doesn't allow the cost of developing one. That's not a problem with WordPress. There are thousands of free, basic or low cost themes available (wordpress.org and other repositories) you can use and even customize.
These free themes are developed to be universal and appeal to everyone. They will have more than you need, yet less than you desire. Your website, when using one of these free themes, will be one of many having the same look and feel. However, using WordPress's child theme framework, Crack-Ajax will customize your chosen theme to more closely align with your vision. You still end up with a relatively unique website while maintaining your budget and diverting additional resources to grow your business.
So, if this is the best option for your new website, head over to wordpress.org and find a theme that best represents your needs. Keep in mind, it's like shopping for a house. It will take some time searching the available inventory and each one has pros and cons. There are no perfect choices unless you build an original structure from the ground up. Ultimately, you will choose the one with the most desirable features and plan future home improvements to change those you dislike to make the house your own.
Crack-Ajax will help you with your future home theme improvements right now! So, choose the theme that most closely meets your objectives and contact us to start the improvements. We'll customize it per your guidance by building a WordPress child theme to make it your own.
Crack-Ajax offers WordPress services for everything you need to build, manage and market your WordPress website. From design and development to hosting and maintenance we have you covered.