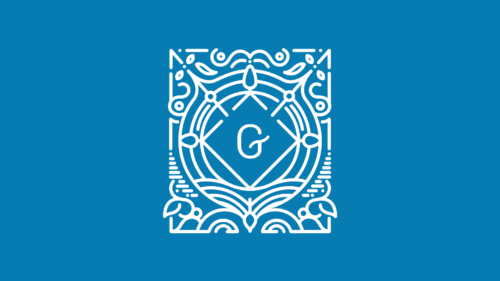 On the web content is king! In order to satisfy search engines and help get people flowing to your website, you need great content. You also need an easy way to manage changes to your content. Getting Started with WordPress: Content Management will teach you how to add and maintain your website content like the pros.
WordPress is a popular website and/or blog platform that makes managing your content easy. So, come join us for an overview of the new Gutenberg editor and learn how to use blocks to organize your content. In addition, with the new Gutenberg blocks you'll be able to make your content look great too!
Subsequently, after taking this class, be sure to register for our follow up course, Continuing with WordPress: Under the Hood. It will help you with themes, menus, widgets, settings, user management and plugins. In short, taking both classes you will give you a complete understanding of the native WordPress content management system (CMS).
Getting Started with WordPress: Content Management Course Description
Learn how to negotiate the state-of-the-art publishing platform that is WordPress. This course is the first of two classes that will give you hands-on, step-by-step training on how to use WordPress to build your website.
So, embrace the future and learn how to use WordPress's new Gutenberg editor to layout your content. Get valuable insights on using this new block editor to have a more granular control of how you present your content to your users and customers. Consequently, you'll be able to administer where your images, videos and text appear on your pages without having to learn how to code.
You'll also receive valuable tips and insights on blogging and optimizing your content for search engines (SEO) to help you increase your traffic and improve your site's performance. This class is appropriate for both WordPress.com sites and self-hosted WordPress.org sites.
Prerequisites
Basic computer and Internet Browser skills
Our Focus: Using Gutenberg to Manage Your Content
We begin with a brief history of WordPress and discuss what exactly it is. You'll also learn how it has changed over the years to make it even easier to manage your content. After that, we'll dive right in by logging into your personal WordPress sandbox and get familiar with the dashboard.
Once we are comfortable with the dashboard and updating your website, we'll get an in-depth review of creating and managing the content for your site. We'll examine the four primary content types provided by WordPress: Posts, Pages, Media and Comments.
For the remainder of the day, we'll learn more about blogging and creating content to drive your target user to your site. You'll also receive tips on the most important keyword optimizations you can employ on your pages. And, most importantly you'll learn to use several of the most common Gutenberg blocks to organize and present your subject matter.
Former Students Share Their Insights
Donnie is very knowledgeable & approachable, plus kept the class informative & interesting.
Ruben C. | Student
Colorado Free University
Extremely informative & helpful for me. I feel like I gained some good knowledge. Minor system issues prevented full benefit of class & I wish that didn't happen.
Kim W. | Student
Colorado Free University
Class content and presentation were just what I needed to move ahead. Thanks.
Jeff P. | Student
Colorado Free University
I learned exactly what I was hoping for. THANK YOU! I'm very excited. I would've liked to get into the practical, hands-on part of the work quicker.
Kristi H. | Student
Colorado Free University
Instructor was excellent. A true expert in the subject matter.
Byron M. | Student
Colorado Free University
The instructor was very knowledgeable and went at a great pace to support learning – thanks!
Tiffany A. | Student
Colorado Free University
Very descriptive. Sometimes too much on what seemed to be simple.
Mike K. | Student
Colorado Free University
The instructor does a great job and is very generous about offering help. I'll be back for another class soon.
Marian C. | Student
Colorado Free University
Instructor was receptive to questions.
Grant M. | Student
Colorado Free University
Excellent job explaining complex material in a way I could understand. Thanks!
LeeAnn R. | Student
Colorado Free University
Difficult material presented in layman's terms. Yay!
Beth J. | Students
Colorado Free University
Our instructor was very informative and made it easy to understand.
Brittannie M. | Student
Colorado Free University
Fantastic course, great presentation and knowledge transfer to students.
Valerie D. | Student
Colorado Free University
I needed more help – the instructor made it available.
Catherine C. | Student
Colorado Free University
WordPress Content Management Class Resources
Getting started with WordPress initially seems to be a daunting task. But, after taking the class you will be able to wrap your head around the basics and get started on your way to managing your content. Your new skills will allow you to increase your website traffic and are sure to help you improve your conversion rates. Below are even more resources to help you move forward with your understanding of WordPress content management. From online user's manuals and handy tips to support forums with community help, your WordPress answers are always within reach.
Check out our other WordPress and SEO Classes or learn about our Corporate or One-on-One Instructional Offerings.