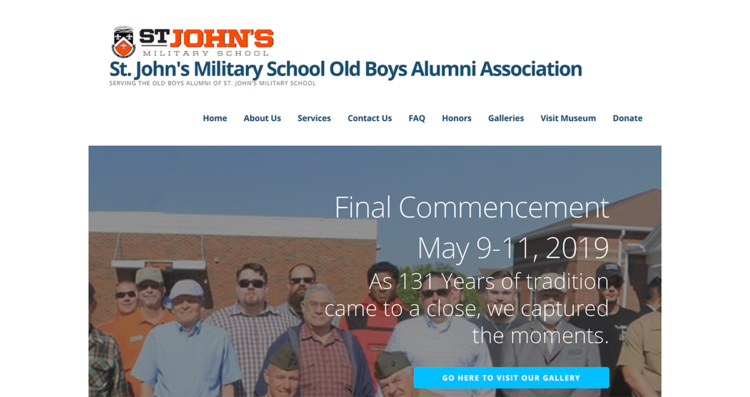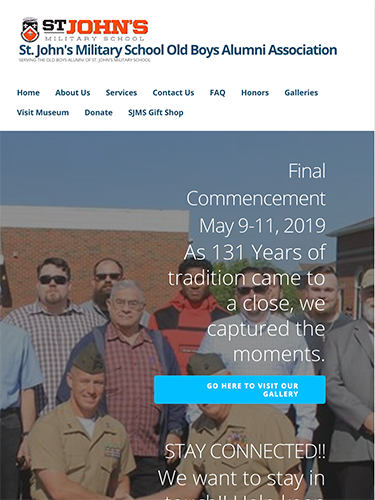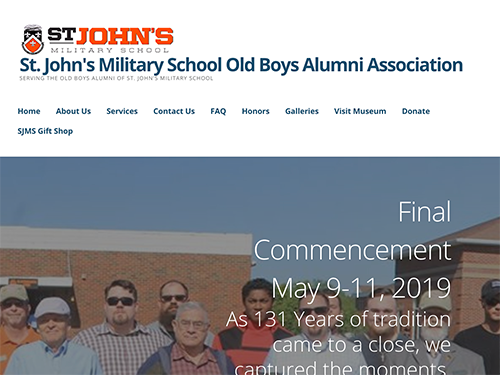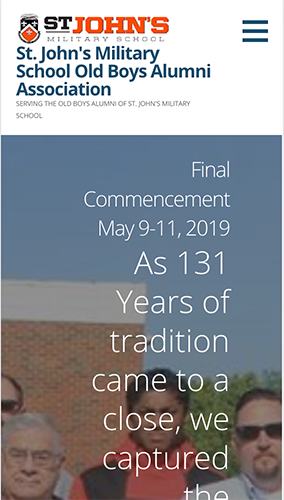 Originally Launched In March 2019
WordPress Custom Page Template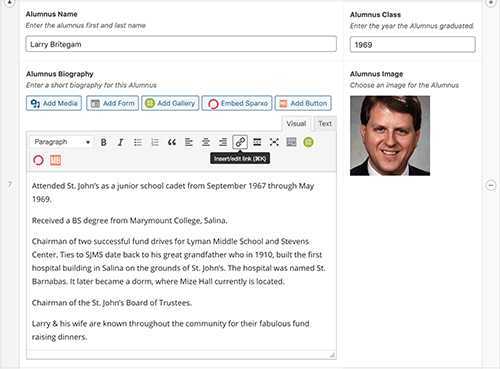 Due to an abrupt decision to close the St, John's Military School in Salina, KS, the Old Boy Association created a non-profit to manage the school's artifacts and websites. One of those sites is the Old Boys Association site where members and alumni can stay connected. While the board had the capabilities of managing their WordPress site, they did have the need for some minor customizations. They asked us to create a custom page template to showcase the alumni Wall of Fame that would work within their current theme.
So, we got to work and put together a quick child theme with a custom page template to meet their needs. We then added custom fields to their Wall of Fame page so the admins could easily add the biographical information for each alumni presented. We added some minor styling to keep the presentation looking consistent with the parent theme design.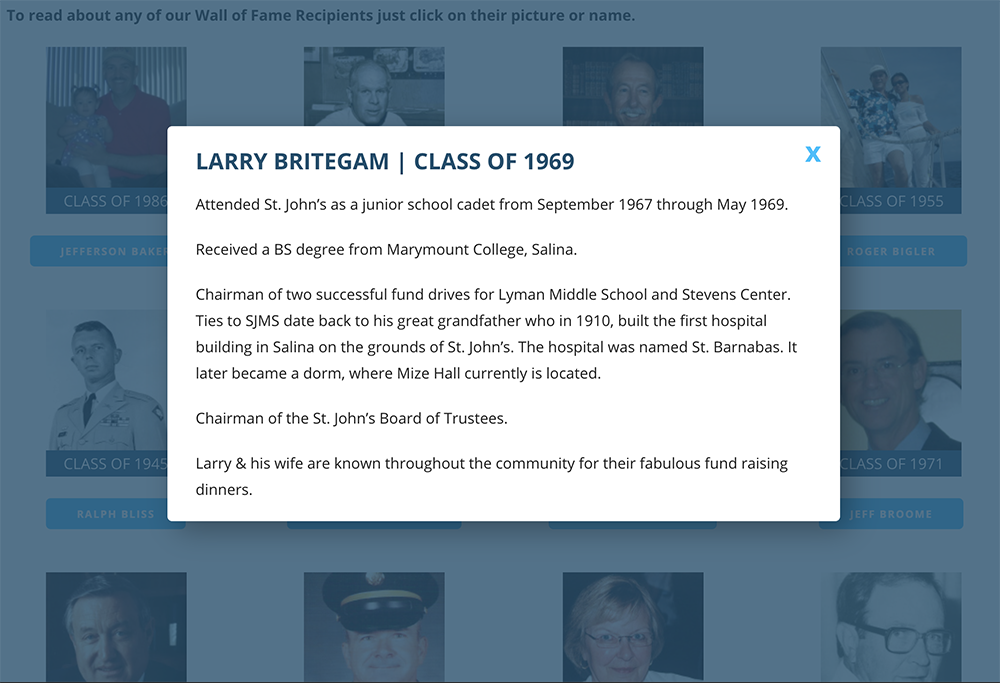 WordPress Hosting & Maintenance
Given that the Old Boys Association faced a huge challenge in securing the artifacts of the school and a building to house them in, all on a very limited budget, we decided to donate our comprehensive WordPress hosting and maintenance services. We certainly appreciate their desire to keep the legacy of a well respected military school alive and its alumni connected all while continuing the mission to help young men transition into productive and respectable adults.
All of us here at Crack-Ajax are proud to provide hosting for their websites as well as maintain them and keep them secure. It is the least we can do. If you are interested in helping the Old Boys with their mission, please consider making a donation.
Start Your Project Today
Technologies Used