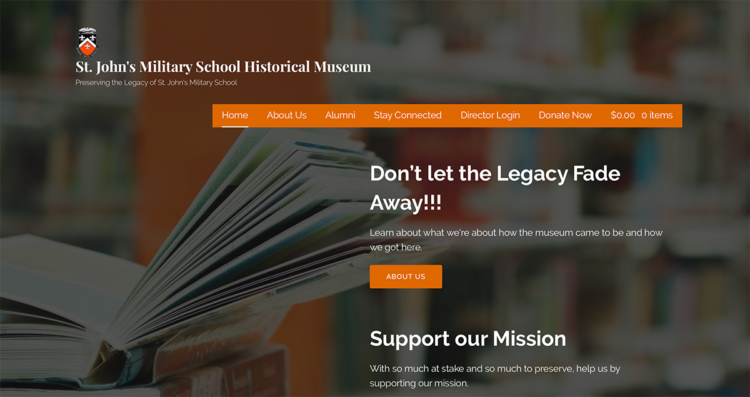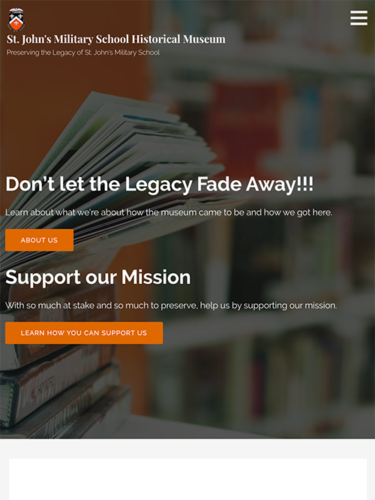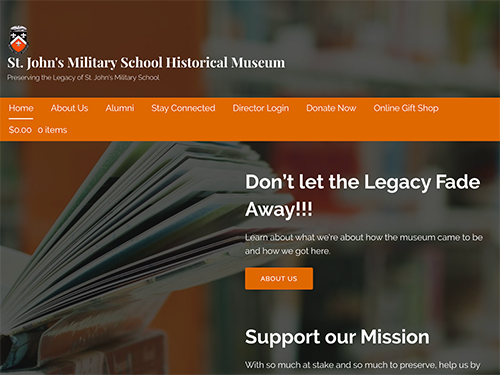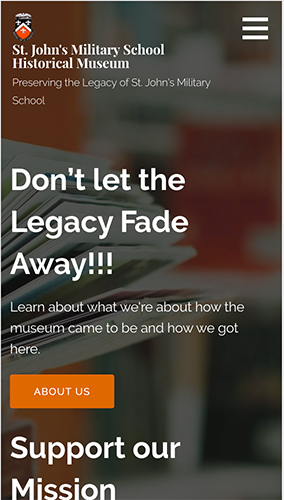 Originally Launched In March 2019
WordPress Hosting & Maintenance
Due to an unexpected and abrupt decision to close St. John's Military School this year, the alumni group known as the Old Boys Association fought to secure the school's artifacts and house them in a brick & mortar location as well as on the web. The surprise decision created an urgency to create a website to house the digital memories of a 100 plus year legacy. And they had to do it on a limited, near non-existent budget.
Crack-Ajax decided to step in and help them out by donating our fully managed WordPress hosting services. We also provide the Old Boys with our comprehensive WordPress maintenance and security package to keep their site running smooth and secure. It is one less thing their managing members have to worry about and allows the peace of mind to focus their energies on maintaining the school's relics and continuing the mission to help young men transition into well mannered men.
If their's is a mission you would like to support, learn how you can get involved. I am sure the Old Boys will be grateful for any support you can provide.
Start Your Project Today
Technologies Used